World War II
Prior to 1940 the business park was split into several small farms.

In 1942 these farms were requisitioned by the MOD and the whole area was flattened to form an Airfield. Construction of the airfield involved the laying of a main 6000 ft runway, 2 auxiliary 4200 ft runways and a perimeter track with hard standing areas for the aeroplanes. Also, two T2 hangers and various accommodation units were built for planes and personnel.

The airbase was used by the USAAF from October 1942, firstly by B 17's of the 94th bomb group and then in June 1943 by B -26 Marauders of the 323rd bomb group. Soon after D-day the 323rd Bomb Group moved to forward bases in France.

In September 1944 the base was returned to the RAF and became home to RAF No 38 group with their Albermarls and Halifaxs for towing gliders. These were used during the Rhine crossing in March 1945 and suffered heavy losses.
After the end of the war the airfield was de-commissioned and became derelict. During the 1950's and early 1960's the land reverted to farmland despite brambles and scrub starting to take over.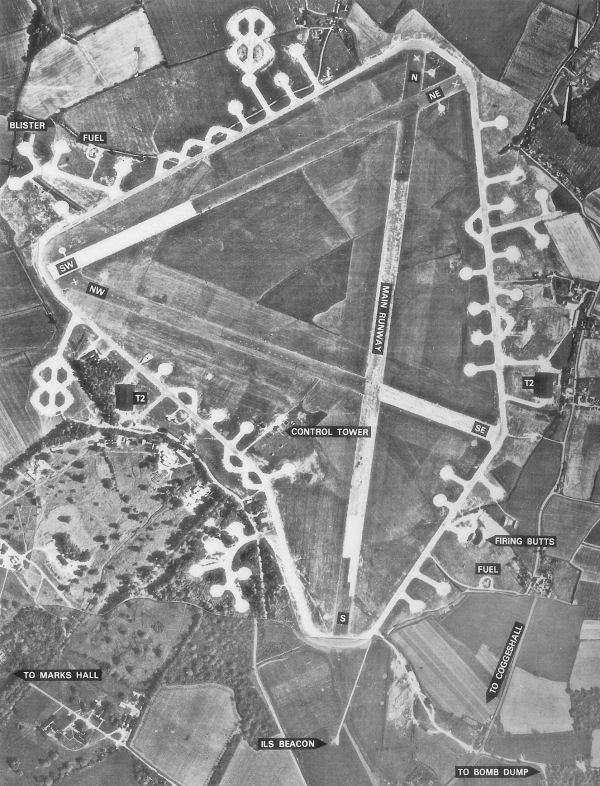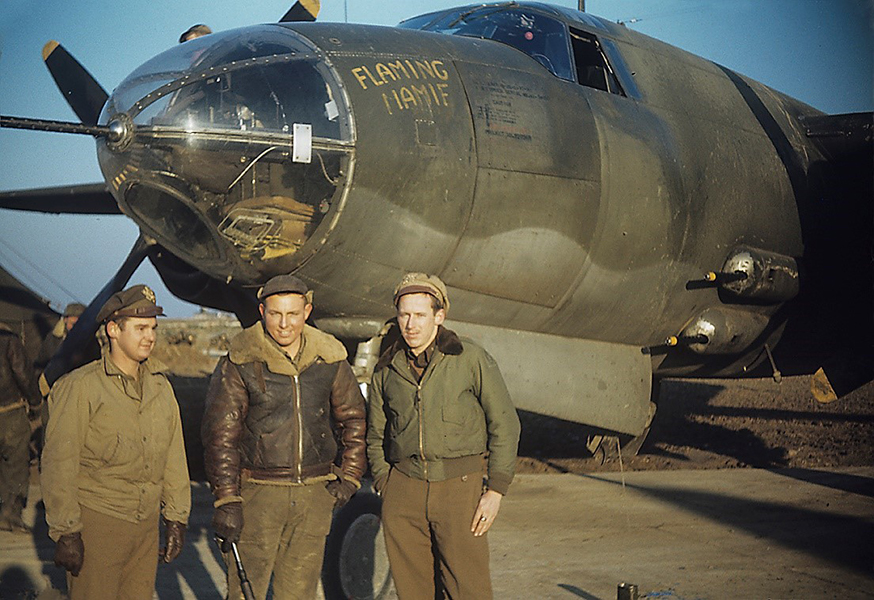 A B-26 Marauder nicknamed "Flaming Mamie" on the ground at Earls Colne in the
Winter of 1943, with some of the crew in the foreground.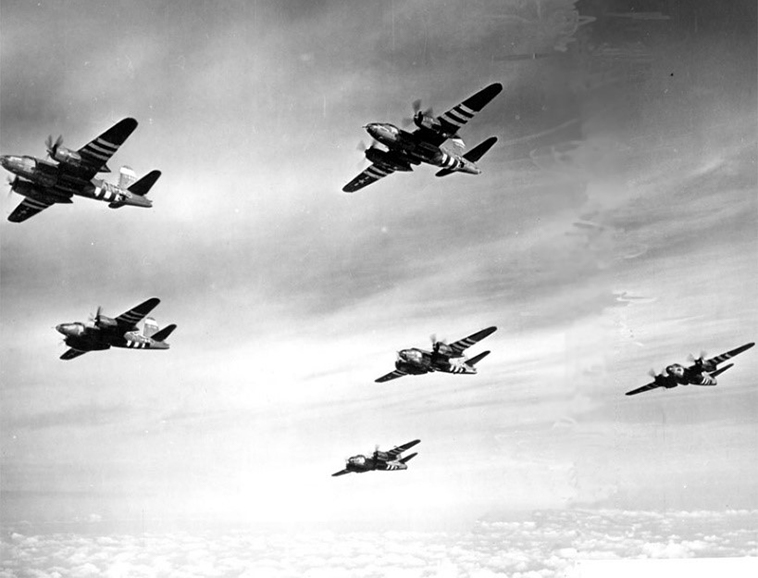 "White Tail" Marauders of the 323rd Bomb Group based at Earls Colne,
on their way to Normandy on D-Day.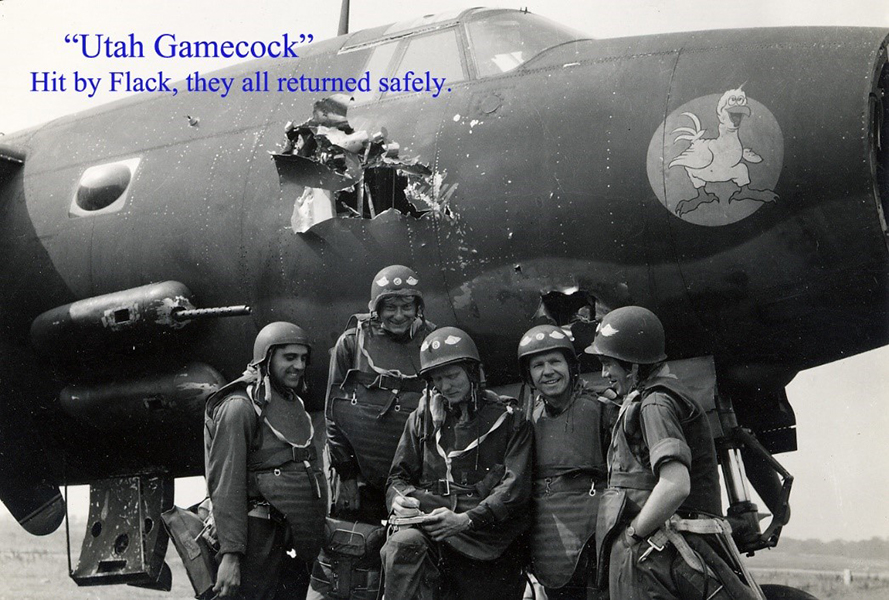 Utah Gamecock
Hit by flack, but they all returned safely